When tweets by MPs go wrong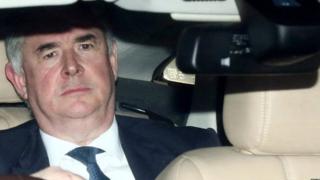 Compared with many of his colleagues in parliament, Attorney General Geoffrey Cox is not a prolific tweeter.
That perhaps explains a tweet earlier on Monday which – after some words on Brexit – included the phrase "Get Outlook for iOS".
It appears to be a default signature, perhaps facsimile and pasted from an aide's email.
It's not the first example of a politician struggling to get to grips with the medium.