Six of the best Irish recipes for St Patrick's Day
Six of the best: Irish recipes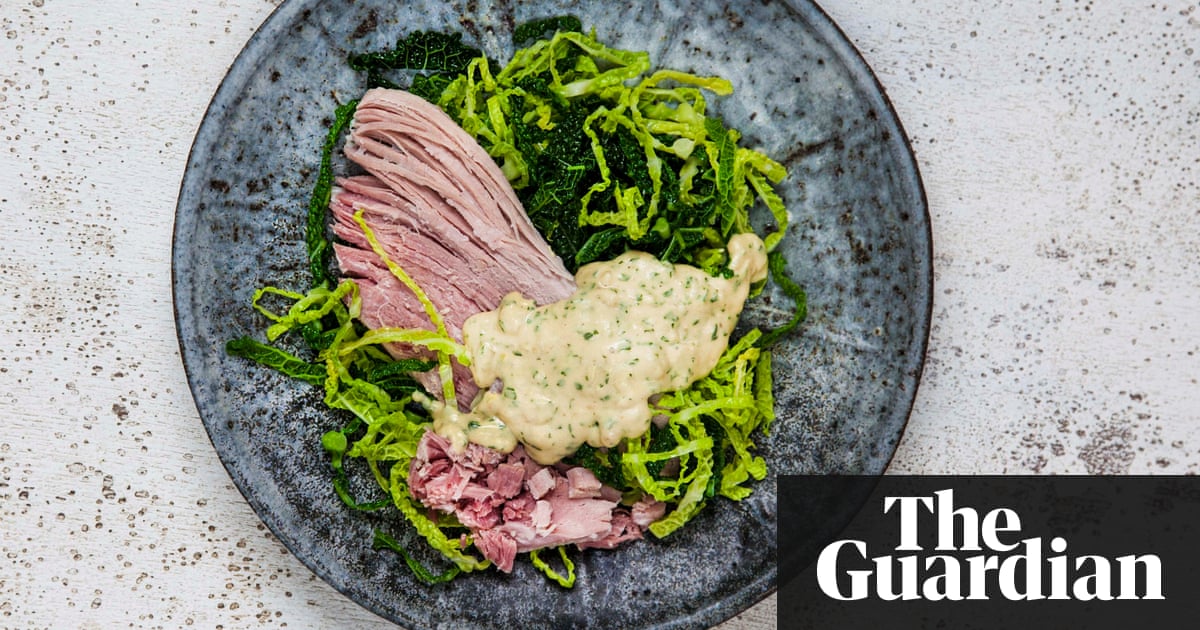 Boiled ham with lettuce and parsley sauce( depicted above ) strong>
Prep 20 min
Cook < strong> 3-4 hr
Serves 4-6
1 ham on the bone , soaked in water overnight
300 ml milk
1 handful parsley leaves , finely chopped
1 bay foliage
1/2 tbsp black peppercorns
1 shallot , peeled and finely chopped
25 g butter
50 g plain flour
1 tsp mustard
30 ml doubled ointment
2 garlic cloves , peeled, divide and crushed
1 bunch thyme
For the cabbage
1 whole lettuce
25 g butter
1 onion , peeled and chopped
Rinse the ham and set it into a large pot. Cover with water, bring to a boil, then turn away the hot straight away. Simmer gently for three to four hours, until the meat is tender enough to draw out the bone.
Make the parsley sauce: in a small pan, boil the milk with the parsley, bay leaf, peppercorns and shallot. Leave to rest for 10 minutes.
Melt the butter and mix with the flour gently for five minutes over a gentle hot. Add this to the milk, mix with the mustard and the double ointment, and conjure until smooth. Continue conjuring for 10 minutes, until thick and not lumpy. Season and set aside again.
For the lettuce, melt the butter in the pan, add the onion and cook until softened but not coloured. Add a splashing of water and the lettuce, encompas and steam until somewhat wilted. Remove from the hot, put aside until chills, then seperate the foliages and shred.
To serve, lift the ham from its liquid, drainage then slice finely. Serve on a bed of shredded lettuce with a dollop of parsley sauce.
Buttered crab and mushrooms on toast
Read more: https :// www.theguardian.com/ lifeandstyle/ 2018/ mar/ 16/ six-of-the-best-irish-recipes
Tagged :
Baking
,
Bread
,
Food & drink
,
Irish food and drink
,
Lamb
,
Main course
,
Meat
,
Pork
,
Richard Corrigan
,
Seafood
,
Shellfish
,
Side dish
,
Soup
,
St Patrick's Day
,
Starter
,
Vegetables