Pitmaster uses BBQ skills to honor US troops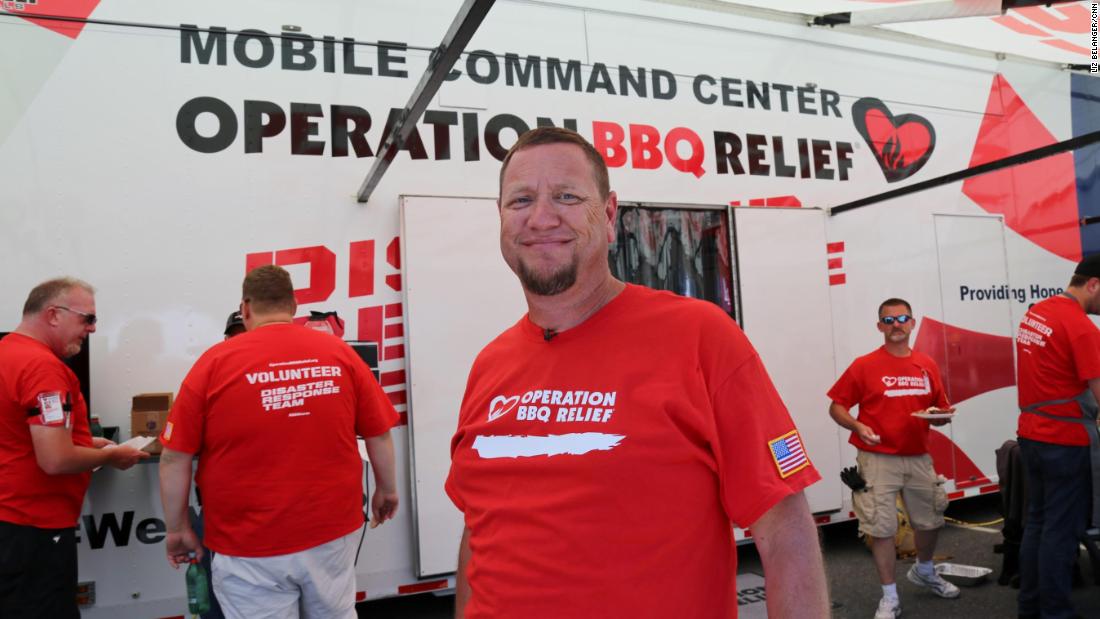 Bethesda, Maryland( CNN) Grand Champion pitmaster Stan Hays takes barbecue seriously.
"Barbecue is comfort meat, " Hays said. "Disasters are what we do, but our ardour is helping people . … For us, that's about both feeding those who are hungry and honoring veterans and those in the military."
Thursday, Hays and his team threw their grilling abilities to use at the Invincible Spirit Festival, an annual event that honors military service members and their families, hosted by the Gary Sinise Foundation. Celebrity chef Robert Irvine, whose foundation help with the event, invited Hays' group to be part of it. Among those in attendance were wounded and ill service members being treated at Walter Reed National Military Medical Center.
Wounded warriors get BBQ feast fit for a king