'Nothing but a holiday resort?' Revisiting 1939 Cornwall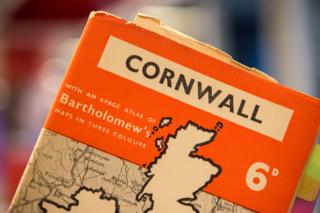 In 1939, the newly founded Penguin Books published six guides to various English counties, complete with touring maps, aimed at the middle-class motorist. Emma Jane Kirby has been driving around the UK with those first-edition guides in her hand to see how Britain has changed since the start of World War Two. Next stop: Cornwall.
The sea is throwing a tantrum today, smashing and fitting against the harbour wall and flinging a spiteful wind up the sand and inside the worn rubber seals of my window frame. I'm sitting drinking tea and eating clotted-cream Cornish shortbread biscuits in my Newquay hotel room, leafing through my 1939 Penguin guide to Cornwall and smiling at writer J W Lambert's often irritable tone. He seemed to feel his county was going rather off-kilter in the 1930 s – and he certainly wasn't a fan of Newquay.
"Newquay is nothing but a holiday resort, " he writes.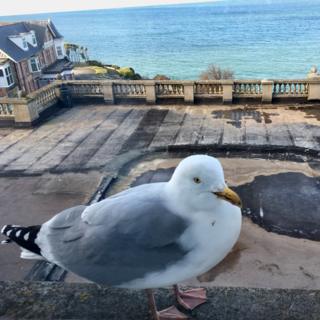 A fat seagull, puffed up against the wind sits on my windowsill and winkings at me reprovingly. I open the window a little and crumble some of my clotted cream shortbread for it. The fowl peers briefly at the crumb and then just seems up and stares at me. A mournful line from my guidebook pops into my head.
"Cornish ointment, like Punch, is not as good as it was…" – a reference to the Victorian-era satirical publication that lingered on until 2002.