Man rams car into students outside French college
Three people injured after 28 -year-old man known to police drives vehicle into group in Blagnac, near Toulouse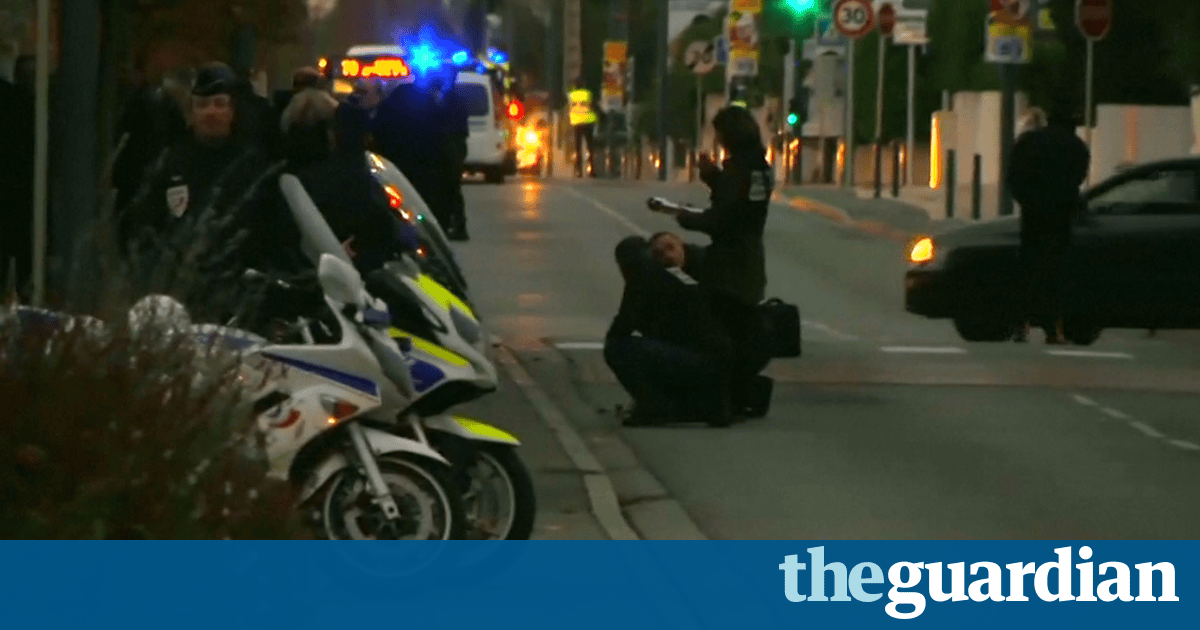 A man has rammed his automobile into a group of students outside a French college near Toulouse, injuring three people.
Police arrested the 28 -year-old driver outside the Lycee Saint-Exupery in Blagnac. He was reported to be" known to police" but not on the Fiche S security-risk list.
Europe 1 radio reported that the man had told police he" received orderings" to do what he did. The investigation is to be handled by regular judicial police rather than Paris's anti-terror unit.
All three of child victims were students from China. A 23 -year-old woman was the most seriously injured, and two men, aged 22 and 23, were also hurt. The woman's life was not in danger, police said.
Officers confirmed that a cherry-red Renault Clio was purposely driven at a group of people outside the college campus at around 4pm on Friday.
The driver accelerated at the group as they were intersecting the road to a bus stop, in agreement with the local La Depechenewspaper. He carried on driving and was arrested nearby a few minutes later.
La Depeche said the man told police he had intentionally targeted the group and that he had heard voices telling him to" impairment person ". The motorist is reportedly known to police for petty misdemeanour and narcotic grapple, but not for terrorism. The human was reported to have a long history of psychological both problems and was thought to be schizophrenic.
The Lycee Saint-Exupery, which opened in 2004 and has 1,800 students, is a specialised centre for aeronautical and industrial engineering learns at higher education level. It also runs courses on aircraft production and maintenance, business surveys, journalism and communication.
It is not yet confirmed that the three others injured people were students of the college. Its website states that it promotes" exchanges with foreign developing organisations", and in 2015 the campus opened a Franco-Chinese MBA programme offering courses in digital communication and wine tourism.
Dominique Vergez, the deputy director of the Institute of International Business and Development at the campus, said the MBA course had around 50 Chinese students every year.
Read more: https :// www.theguardian.com/ world/ 2017/ nov/ 10/ man-rams-car-into-students-outside-french-lycee