'It was an inferno': southern Californians left dumbstruck by week of wildfire hell
Residents of the picturesque town of Ojai and nearby Ventura describe their fright at the tempo and ferocity of wildfires ravaging the Los Angeles area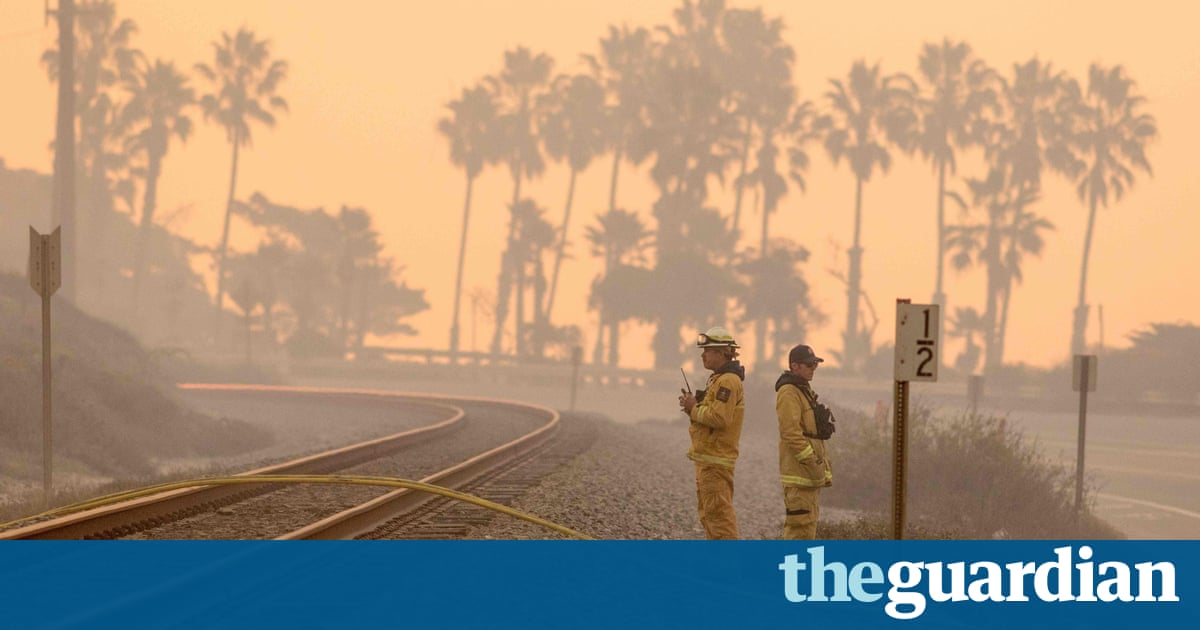 When the firestorm ravaging southern California came to the idyllic mountain farmland of the upper Ojai valley, 90 minutes' drive northwest of Los Angeles, Deon de Wet thought he was ready.
He had thick firemen's hoses with brass nozzles set up around his property, a farmhouse which doubles as a yoga studio and mending centre. He was dressed in a thick coating and winter muffler which he doused with water so he could withstand intense heat, if necessary, to defend the home that he and his wife have enjoyed for the past nine years.
From his vantage point, he had been able to look down to where the flame had started, in the hills above the valley town of Santa Paula, and tracing the progress of its sinister orange light as fierce breezes caused it to whip up and down canyons and depict ever closer.
But de Wet was not ready , not for this. A transformer explosion in the hills, mailing power lines crashing into the mountain chaparral and creating a whole new front of flames and heat. With the winds now reaching 80 mph, his neighborhood was engulfed at dizzying speed.
" I watched as one structure after the other would simply erupt and burn, ignite and smolder ," he remembered." It was an inferno ."