In a smoldering California winery, a boiling river of red wine emerges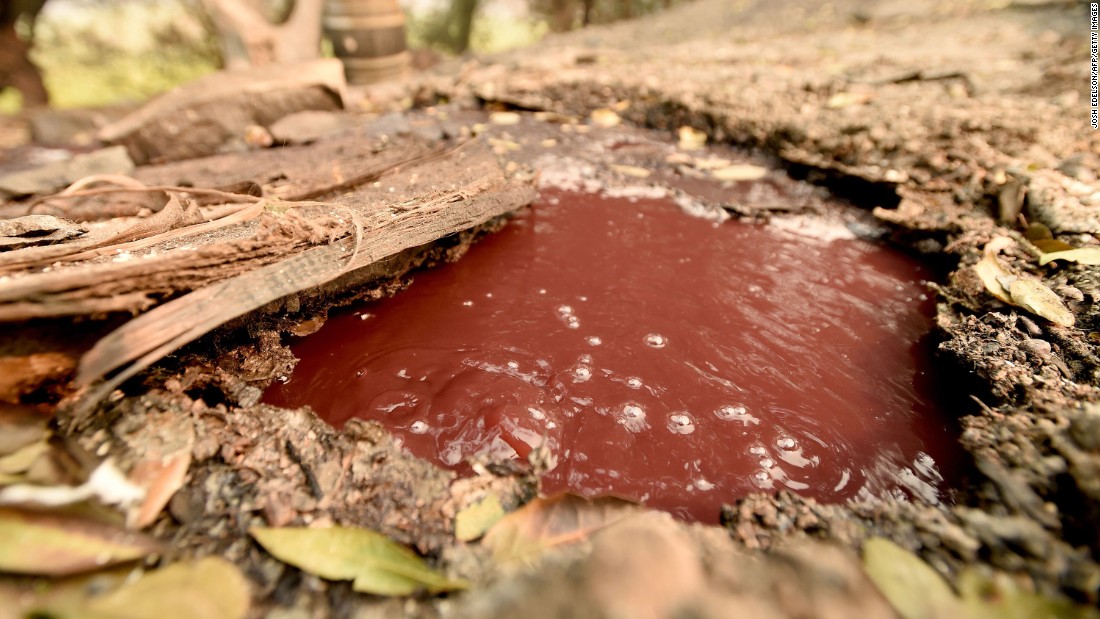 ( CNN) Among smoldering casks and ruined wine bottles in a burnt-out California winery, an ominous and fascinating sight unfolds: A stream of red wine, running down a mound, boiling from the hot of the ground below.
Photographer Josh Edelson was documenting severe burn damage at the Paradise Ridge Winery in Santa Rosa, California when he noticed the strange phenomenon.
He told SFGate
the wine spilled from a large plastic receptacle that had melted.