I'll get vote by 100th birthday – expat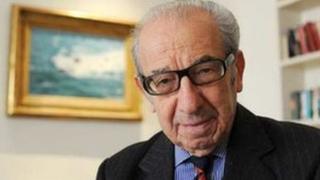 A 96 -year-old war veteran is celebrating after his campaign to get the vote for all British expatriates moved a pace a little bit closer to success.
Harry Shindler, who lives in Italy, said he had cracked open a bottle of wine as MPs approved the second reading of a bill to remove the 15 -year limit on UK expats voting in elections.
"We are really on our way now, " he told BBC News.
"I am coming up on 97 – we are going to get this in before 100. "
Extending elections to all expats with no time limit is a Conservative Party manifesto promise from the 2017 election.