Global wine production predicted to slump to 50-year low
Wine producers torso advises production will fall after Italy, France and Spain were hit by freak weather events in 2017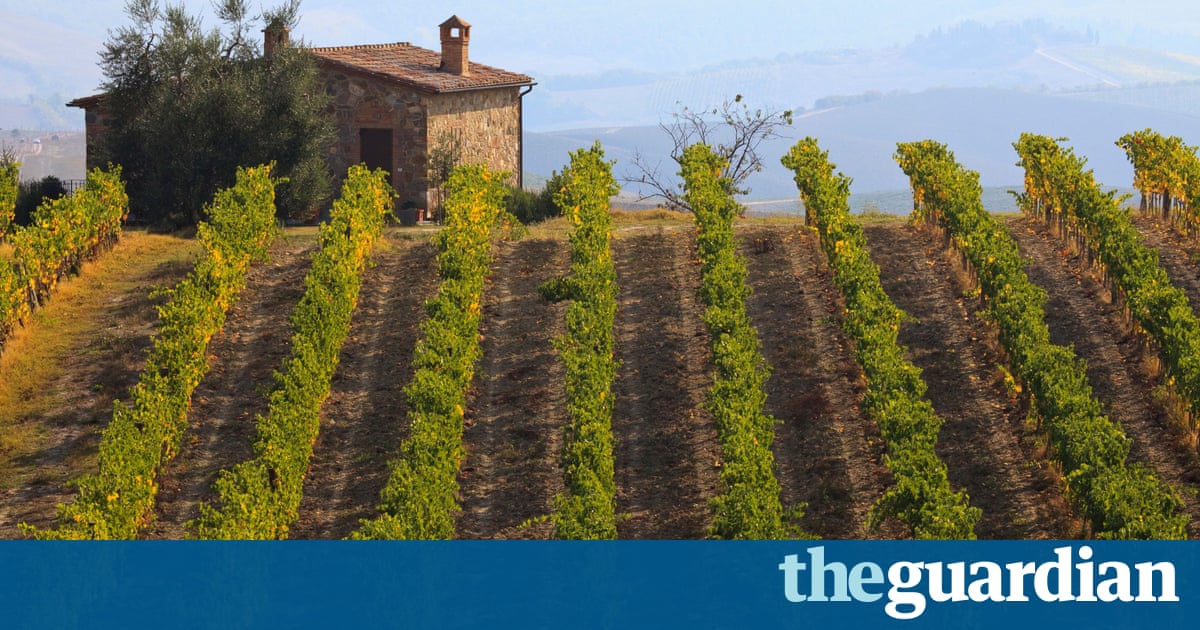 If you haven't got a wine cellar, it's time to get one and start stockpiling- because global wine production is to fall to its lowest level in more than 50 years.
On Tuesday the International Organisation of Vine and Wine( OIV) said it expected an 8% decrease in global wine production to 247 m hectolitres for 2017.
The international producer group's forecast foretells the worst global return since 1961, with the weather to blamed, after vines in key wine-producing countries such as Italy and France were ravaged by both freakishly hot and cold weather.
A hectolitre is the equivalent to 133 standard wine bottles, so the dropped in output predicted by the OIV equates to about 2.9 bn fewer bottles in 2017.

The headline figure is drawn down by an" annus horribilis" in western Europe, which is on track for its worst harvest in 36 years after vineyards were exposed to adverse weather conditions that included spring frosts and a summertime heatwave.
The OIV blamed" extreme climate" conditions for a disastrous year for the world's top three producers: Italy, France and Spain. Jean-Marie Aurand, director-general of the Paris-based OIV, said its projections proved world wine production in 2017 was on course for its lowest levels for several decades.
" This plummet is the outcome of climate perils ," said Aurand." In the European union extreme weather events- from frost to drought- significantly impacted 2017 wine production, which was historically low ."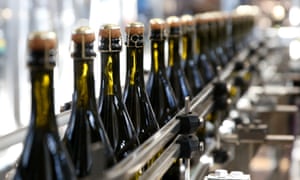 Read more: https :// www.theguardian.com/ lifeandstyle/ 2017/ oct/ 24/ global-wine-production-predicted-to-slump-to-5 0-year-low
Tagged :
Brexit
,
business
,
Climate change
,
Environment
,
Europe
,
Food & drink industry
,
France
,
Italy
,
Life and style
,
Spain
,
UK news
,
wine