Description
Shop
FAQ's
Feedback
Bookmark Us
About Us
Contact Us
Get In Touch
Browse our Store
Secure Payments
Delivery Options
Shop With Confidence
Get Social
Product Title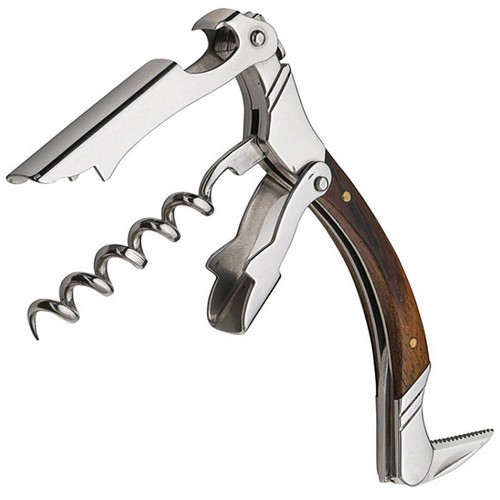 Description
Laguiole Corkscrew
This Classic Laguiole design corkscrew is must have barware accessory for any home bar
PREMIUM QUALITY & DURABLE 3-in-1 kitchen tool. First designed in 1829 by Jean-Pierre Calmels, it has the specific shape of a traditional knife common to the small village of Laguiole in the Massif Central region of France. Featuring a slim, curvy outline it elegantly combines a wine corkscrew, bottle opener and foil cutter.
Compact and easy to use for a sommelier or barman. Easy to store in a drawer, picnic basket, or your pocket
Size. 12cm x 3.5cm x 1.5cm
Free Delivery On All Orders
Hassle Free Returns
Content © Copyright thekitchengiftcompany. All rights reserved.