Easy as 1,2,3: chefs on the 50 most simple, delicious three-ingredient recipes
A limited scope of supplies doesnt mean cook has to be boring. From potato latkes to teriyaki chicken, try these suggestions from some of the worlds best cooks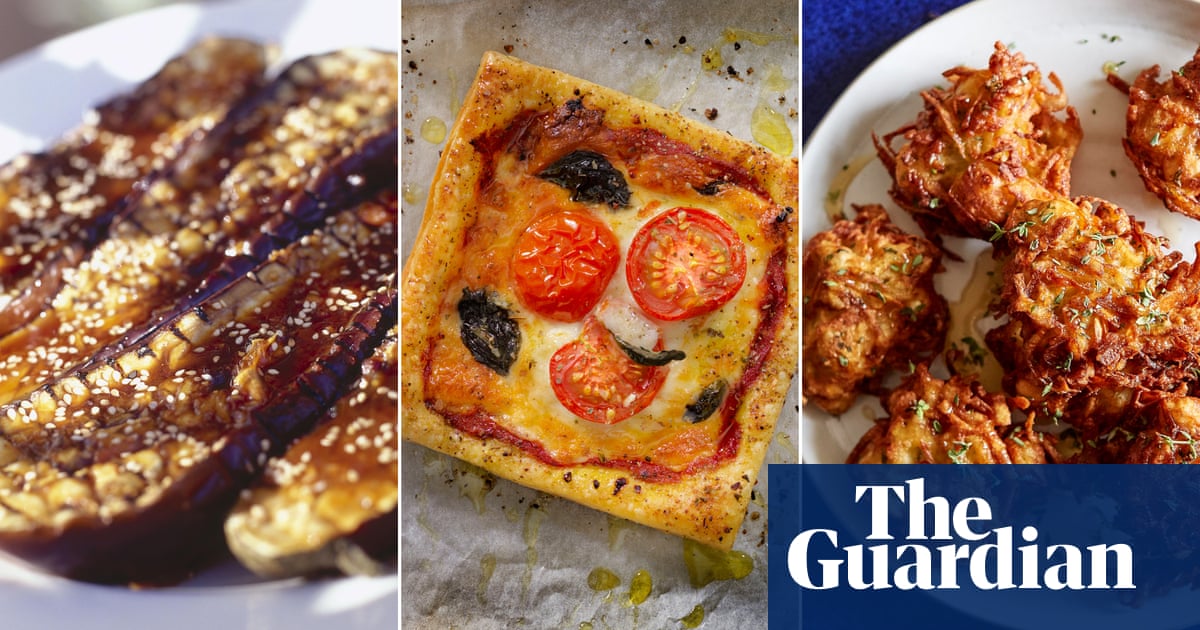 Most easy recipes are not easy. Achieving simplicity is never actually that simple, but in the kitchen you typically likewise contingent on a well-trained hand and a very well-stocked pantry. This makes the genuinely easy three-ingredient recipe a holy grail of sorts.
Here, then, the mother lode: 50 three-ingredient beauties. Some are dinners in themselves. Some are a good base to build upon. Others still are a sweet something for afters. They run the range from blink and its ready to a long, slow cook, but none will break the bank. Crucially, all employ only three things other than oil, butter, salt, pepper and sea. As simple as ready, steady cook!
Green frittata
Jacob Kenedy, Bocca di Lupo, @jacobkenedy
Roughly chop some green veg( spinach, chard, artichoke, chard, kale, asparagus ), and pan-fry with a little oil until slightly browned and properly hot. Beat 5-10 room-temperature eggs( depending on pan size) with whichever grated cheese you have( parmesan, pecorino, feta ), then stir the hot veg into the eggs, and reheat the pan over a medium-high flame.
Run a sprint of oil round the edge of the pan and add the concoction, lower the heat and cook for eight minutes or so, until half situate. Turn out on to a plate( this takes confidence and grace ), reheat the pan to medium-high, slide the frittata back in and tuck in the edges with a spoonful. Reduce the hot to low and cook for a further eight minutes, until only firm, or you have a hunch it might have just a little seductive ooze in the activities of the centre. Turn out again and let cool a little before serving, warmish.
Puff-pastry pizza