Drinking outside the box: Is bag-in-box wine back? – BBC News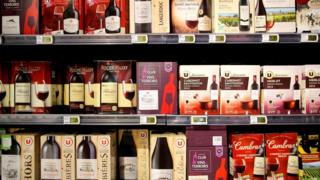 Supermarkets have reported a surge in sale of bag-in-box wine. Is its popularity back for good?
It has long been be considered a cheaper – and not necessarily nicer – alternative to bottled wine.
But it seems bag-in-box vino is gradually shedding its image as cheap plonk and becoming the drink of choice for many, according to recent marketings figures.
The packaging – developed by Australian winemaker Tom Angove in the 1960 s – consists of a plastic bladder encased in a cardboard box. The beverage is poured from a plastic tap.
Amazon began selling boxed wine in 2015. It mentions marketings in June and July are up 212% year-on-year in the UK.