Diocese suspends sign of peace due to flu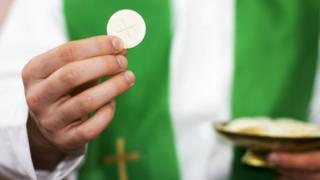 A Catholic Church diocese is suspending the "sign of peace" between Massgoers due to the recent surge in influenza suits in Northern Ireland.
The Diocese of Down and Connor has also advised clergymen to sterilize their hands before they distribute Holy Communion.
It says its precautions are based on medical advice.
The handshakes between worshippers, known as the "sign of peace", is an established part of the Mass.
However, it is also one of the most wonderful styles the influenza virus can spread from one person to another.