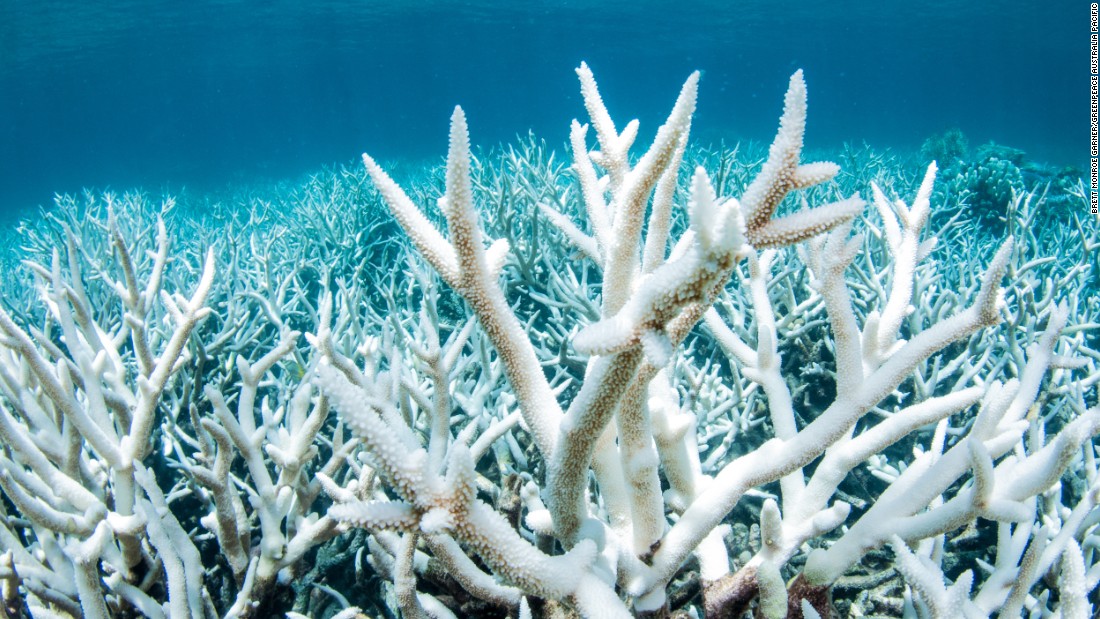 ( CNN) More than two-thirds of the coral in Australia's Great Barrier Reef is suffering "shocking" sums of bleaching, new aerial sketches have revealed.
Back-to-back bleaching contests in 2016 and 2017 have destroyed a 1,500 km( 900 miles) stretch of the UNESCO World Heritage Site, Australian scientists told CNN Monday.
Before 2016 there had only been two bleaching contests along the Great Barrier Reef in the past two decades, in 1998 and 2002.