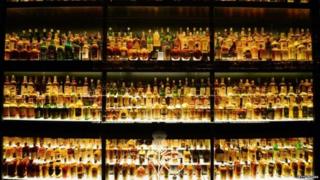 Food and booze exportations from Scotland rose to a record 5.5 bn last year, government digits show.
Significant growth in sale of seafood and whisky helped exportations increase 421 m (8 %) in 2016.
Exports to EU each country to worth 2.3 bn, up 133 m, which the Scottish government responded underlined the importance of European markets.
Whisky exportations were worth 4bn, up 153 m( 4 %) from 2015, while fish and seafood auctions were up 156 m to 759 m.
Rural economy secretary Fergus Ewing responded: "Since this government came into part, the value of meat exportations has more than doubled. Food and booze is now one of the standout success tales in our economy, increasing proliferation and subsidizing errands across the country.